Navigating life's challenges often requires a resilient spirit and steadfast determination. "Quotes About Doing Hard Things" capture the essence of this journey, reminding us of the strength that lies within even when faced with the most daunting obstacles. These poignant words serve as a beacon of hope, motivating us to push forward and embrace challenges as opportunities for growth and transformation.
Whether in personal pursuits or professional endeavors, the stories and lessons encapsulated in these quotes are testaments to the indomitable human spirit that shines brightest in the face of adversity.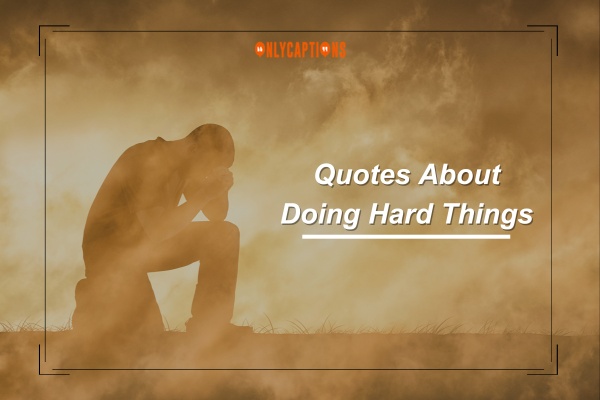 Quotes About Doing Hard Things (2023)
Life has a way of testing our mettle, pushing us to our limits, and often presenting us with challenges that seem insurmountable. The following "Quotes About Doing Hard Things" offer a glimpse into the resilience of the human spirit, demonstrating that even in the face of overwhelming odds, we possess an innate strength to persevere.
"Difficult roads often lead to beautiful destinations." – Unknown
"Hard times may have held you down, but they will not last forever. When all is said and done, you will be increased." - Joel Osteen
"The gem cannot be polished without friction, nor man perfected without trials." – Chinese Proverb
"If it doesn't challenge you, it won't change you." - Fred DeVito
"Hard choices, easy life. Easy choices, hard life." - Jerzy Gregorek
"Embrace each challenge in your life as an opportunity for self-transformation." – Bernie Siegel
"To achieve greatness, one should live as if they will never die." – François de La Rochefoucauld
"Every adversity, every failure, every heartache carries with it the seed of an equal or greater benefit." – Napoleon Hill
"Out of difficulties grow miracles." - Jean de La Bruyère
"Only those who dare to fail greatly can ever achieve greatly." - Robert F. Kennedy
"The harder the conflict, the more glorious the triumph." - Thomas Paine
"Success is not in never failing, but rising every time you fall!" – Unknown
"Do the hard jobs first. The easy jobs will take care of themselves." – Dale Carnegie
"There is no success without hardship." – Sophocles
"Smooth seas do not make skillful sailors." – African Proverb
"It's supposed to be hard. If it were easy, everyone would do it." – Tom Hanks
"In the middle of difficulty lies opportunity." – Albert Einstein
"Difficulties are meant to rouse, not discourage. The human spirit is to grow strong by conflict." – William Ellery Channing
"It always seems impossible until it's done." – Nelson Mandela
"Turn your wounds into wisdom." – Oprah Winfrey
"Hardships often prepare ordinary people for an extraordinary destiny." – C.S. Lewis
"Problems are not stop signs, they are guidelines." – Robert H. Schuller
"The greater the obstacle, the more glory in overcoming it." – Molière
"Our greatest glory is not in never falling, but in rising every time we fall." – Confucius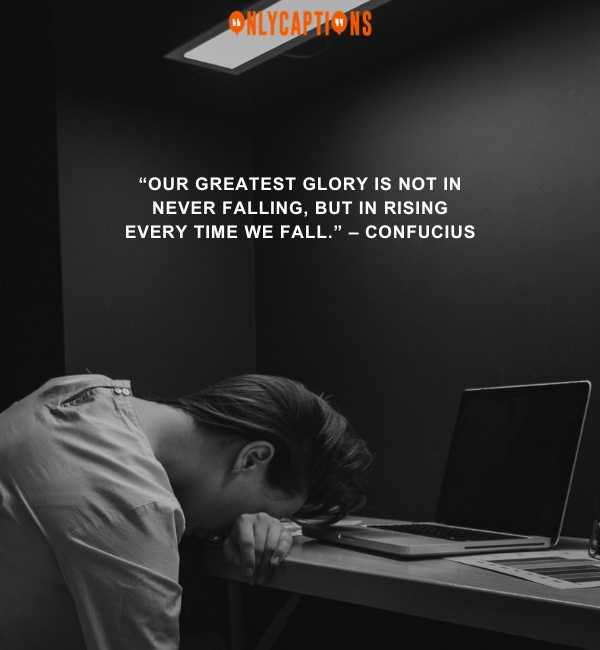 "You never know what you can do until you try, and very few try unless they have to." – C.S. Lewis
"Challenges are what make life interesting and overcoming them is what makes life meaningful." – Joshua J. Marine
"Life is 10% what happens to us and 90% how we react to it." – Charles R. Swindoll
"Strength doesn't come from what you can do. It comes from overcoming the things you once thought you couldn't." – Rikki Rogers
"Man is not made for defeat. A man can be destroyed but not defeated." – Ernest Hemingway
"The pain you feel today will be the strength you feel tomorrow." – Unknown
"What comes easy won't last long, and what lasts long won't come easy." – Unknown
"The best way out is always through." – Robert Frost
"Do not wait; the time will never be 'just right.' Start where you stand, and work with whatever tools you may have at your command, and better tools will be found as you go along." – Napoleon Hill
"A problem is a chance for you to do your best." – Duke Ellington
"Believe in yourself and all that you are. Know that there is something inside you that is greater than any obstacle." – Christian D. Larson
"We don't grow when things are easy; we grow when we face challenges." – Unknown
"He who believes is strong; he who doubts is weak. Strong convictions precede great actions." – Louisa May Alcott
"You have within you right now, everything you need to deal with whatever the world can throw at you." – Brian Tracy
"No matter how much it hurts now, someday you will look back and realize your struggles changed your life for the better." – Unknown
"Things work out best for those who make the best of how things work out." – John Wooden
"Life without endeavor is like entering a jewel-mine and coming out with empty hands." – Japanese Proverb
"The obstacle is the path." – Zen Proverb
"Sometimes adversity is what you need to face in order to become successful." – Zig Ziglar
"Overcoming what frightens you the most strengthens you the most." – Matshona Dhliwayo
"Success is not built on success. It's built on failure. It's built on frustration. Sometimes its built on catastrophe." – Sumner Redstone
"If you can find a path with no obstacles, it probably doesn't lead anywhere." – Frank A. Clark
"All progress takes place outside the comfort zone." – Michael John Bobak
"You don't have to be great to start, but you have to start to be great." – Zig Ziglar
"The size of your success is measured by the strength of your desire, the size of your dream, and how you handle disappointment along the way." – Robert Kiyosaki
"The only way to achieve the impossible is to believe it is possible." – Charles Kingsleigh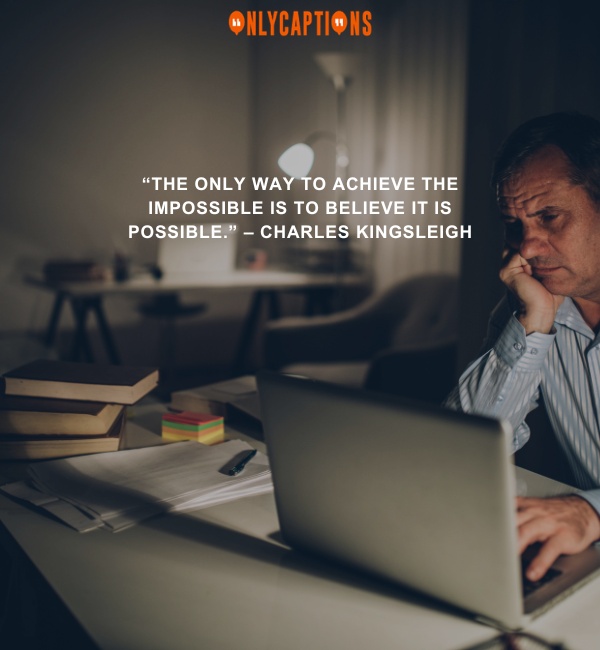 "Growth is painful. Change is painful. But nothing is as painful as staying stuck somewhere you don't belong." – N. R. Narayana Murthy
"When we strive to become better than we are, everything around us becomes better too." – Paulo Coelho
"The road to success and the road to failure are almost exactly the same." – Colin R. Davis
"Adversity is another way to measure the greatness of individuals. I never had a crisis that didn't make me stronger." – Lou Holtz
"When you come to the end of your rope, tie a knot and hang on." – Franklin D. Roosevelt
"I can't change the direction of the wind, but I can adjust my sails to always reach my destination." – Jimmy Dean
"I ask not for a lighter burden, but for broader shoulders." – Jewish Proverb
"Life is a succession of lessons which must be lived to be understood." – Helen Keller
"The harder you work for something, the greater you'll feel when you achieve it." – Unknown
"Opportunities to find deeper powers within ourselves come when life seems most challenging." – Joseph Campbell
"The human spirit is never finished when it is defeated...it is finished when it surrenders." – Ben Stein
"When you face difficult times, know that challenges are not sent to destroy you. They're sent to promote, increase and strengthen you." – Joel Osteen
"Through hard work, perseverance and a faith in God, you can live your dreams." – Ben Carson
"The struggle you're in today is developing the strength you need for tomorrow. Don't give up." – Robert Tew
"When written in Chinese, the word 'crisis' is composed of two characters – one represents danger, and the other represents opportunity." – John F. Kennedy
"You've got to get up every morning with determination if you're going to go to bed with satisfaction." – George Lorimer
"The best way to predict the future is to create it." – Abraham Lincoln
"Challenges are gifts that force us to search for a new center of gravity. Don't fight them. Just find a new way to stand." – Oprah Winfrey
"Press forward. Do not stop, do not linger in your journey, but strive for the mark set before you." – George Whitefield
"Some people dream of success while others wake up and work hard at it." – Napoleon Hill
"Believe you can and you're halfway there." – Theodore Roosevelt
"Your work is going to fill a large part of your life, and the only way to be truly satisfied is to do what you believe is great work. And the only way to do great work is to love what you do." – Steve Jobs
"The bigger the challenge, the bigger the opportunity to grow." – Unknown
"There is no elevator to success — you have to take the stairs." – Unknown
"Perseverance is not a long race; it is many short races one after another." – Walter Elliot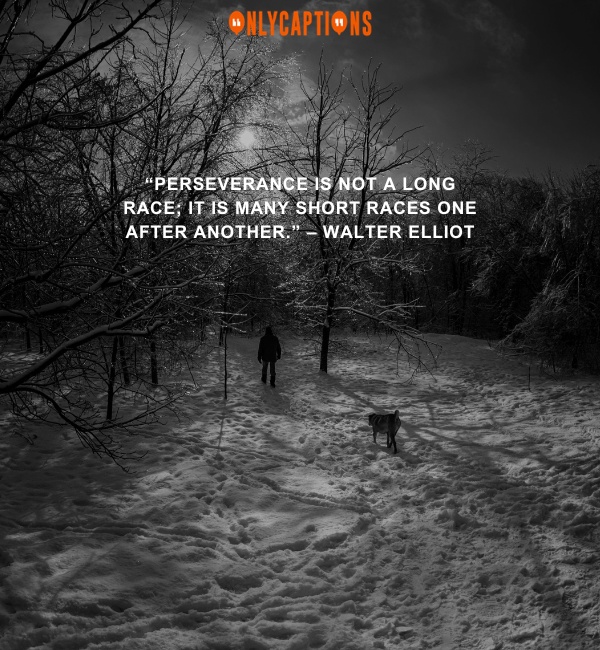 "Every challenge you face today makes you stronger tomorrow. The challenge of life is intended to make you better, not bitter." – Roy T. Bennett
"We don't develop courage by being happy every day. We develop it by surviving difficult times and challenging adversity." – Barbara De Angelis
"The bigger the challenge, the greater risk I'll take, the more contented I am." – Donny Osmond
"Success is stumbling from failure to failure with no loss of enthusiasm." – Winston S. Churchill
"Life's challenges are not supposed to paralyze you, they're supposed to help you discover who you are." – Bernice Johnson Reagon
"Life's battles don't always go to the stronger or faster man. But sooner or later, the man who wins is the man who thinks he can." – Bruce Lee
"With every challenge you face, there is an opportunity hidden that will lead you towards the path of wealth and abundance." – Ankur Sancheti
"The greater the obstacle, the more joy in overcoming it." – Molière
"Challenges make you discover things about yourself that you never really knew." – Cicely Tyson
"There are no shortcuts to any place worth going." – Beverly Sills
"When life gets harder, challenge yourself to be stronger." – Unknown
"Adversity causes some men to break; others to break records." – William Arthur Ward
"The key to life is accepting challenges. Once someone stops doing this, he's dead." – Bette Davis
"Don't limit your challenges. Challenge your limits." – Unknown
"The task ahead of you is never greater than the strength within you." – Unknown
"You have the patience, the strength and the passion to achieve your ambitions, your goals and your dreams. All you need to do now, is try." – Unknown
"Success is the sum of small efforts, repeated day in and day out." – Robert Collier
"Your complaints, your drama, your victim mentality, your whining, your blaming, and all of your excuses have NEVER gotten you even a single step closer to your goals or dreams. Let go of your nonsense. Let go of the delusion that you DESERVE better and go EARN it!" – Steve Maraboli
"You are never too old to set another goal or to dream a new dream." – C.S. Lewis
"I don't run away from a challenge because I am afraid. Instead, I run toward it because the only way to escape fear is to trample it beneath your feet." – Nadia Comaneci
"He who is not courageous enough to take risks will accomplish nothing in life." – Muhammad Ali
"Where there is no struggle, there is no strength." – Oprah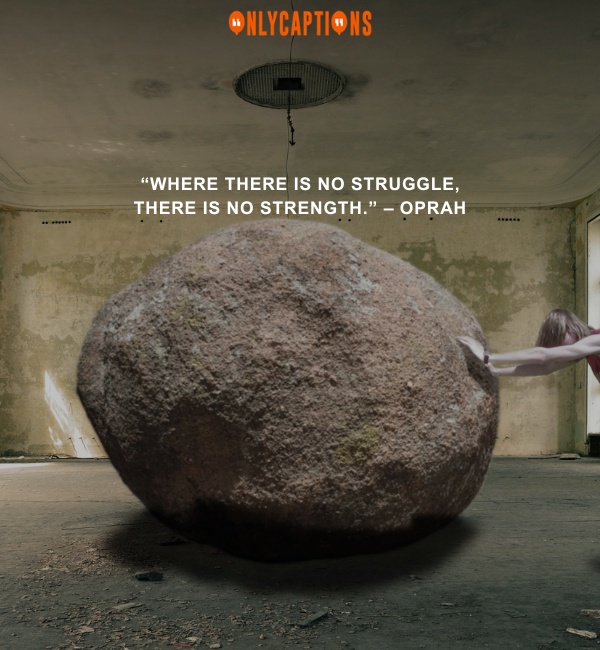 "Great works are performed not by strength but by perseverance." – Samuel Johnson
"You measure the size of the accomplishment by the obstacles you have to overcome to reach your goals." – Booker T. Washington
"Your hardest times often lead to the greatest moments of your life. Keep going. Tough situations build strong people in the end." – Roy T. Bennett
"The greater the challenge, the greater the reward." – George Foreman
"In times of great stress or adversity, it's always best to keep busy, to plow your anger and your energy into something positive." – Lee Iacocca
"Our very survival depends on our ability to stay awake, to adjust to new ideas, to remain vigilant and to face the challenge of change." – Martin Luther King Jr.
"The only way to do great work is to love what you do. If you haven't found it yet, keep looking. Don't settle." – Steve Jobs
"Life's problems wouldn't be called hurdles if there wasn't a way to get over them." – Unknown
"In order to succeed, we must first believe that we can." – Nikos Kazantzakis
"Being challenged in life is inevitable, being defeated is optional." – Roger Crawford
"The true measure of success is how many times you can bounce back from failure." – Stephen Richards
"If you set goals and go after them with all the determination you can muster, your gifts will take you places that will amaze you." – Les Brown
"It's not that I'm so smart, it's just that I stay with problems longer." – Albert Einstein
"The world breaks everyone, and afterward, some are strong at the broken places." – Ernest Hemingway
"Mountains cannot be conquered without great effort; some of us will conquer mountains and others will be content to climb hills. The choice is yours." – Byron Pulsifer
"Whenever you find yourself doubting how far you can go, just remember how far you have come." – Unknown
"The only way to achieve the impossible is to believe it is possible." – Charles Kingsleigh
"Challenges are the doors to success." – Lailah Gifty Akita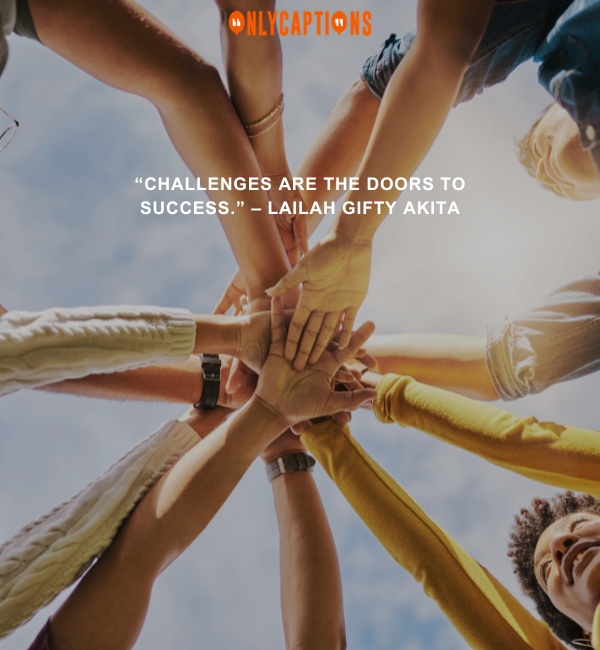 Embracing life's challenges often paves the path to personal and professional growth. "Quotes About Doing Hard Things" serves as a testament to the indomitable human spirit and the transformative power of perseverance. Drawing strength from these words can inspire us to push boundaries, overcome obstacles, and ultimately redefine our own limits.